AI-Mediated Conversations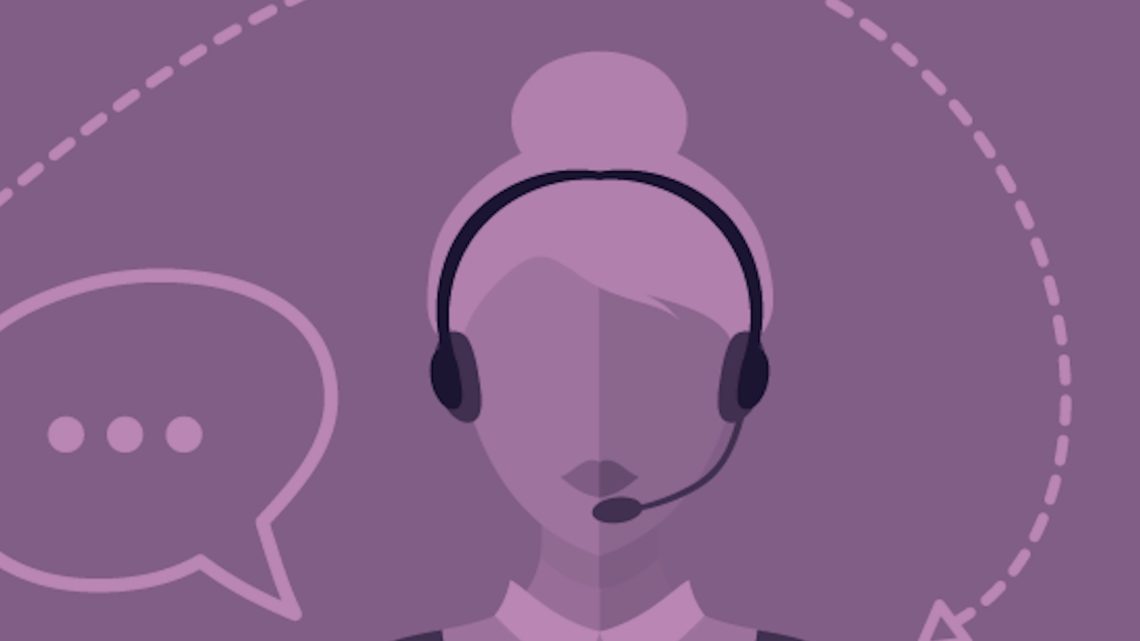 CASE STUDY BY BEHAVIORAL SIGNALS
AI-Mediated Conversations (AI-MC)
Redefine Bank's Revenues Through its Call Center
Like several other banks in the EU reeling from the impact of the 2009 financial crisis, our client Bank (name withheld for confidentiality) had to take measures to restructure the non-performing loans under a parliament-approved securitization scheme. The Bank uses its in-house call center to contact non-performing loan debtors and negotiate offers to restructure the debt according to the debtor's unique situation and their ability to pay-out the loan.
Given the effect of non-performing loans (NPLs) on its bottom line, the Bank was seeking a technology partner to help it optimize the collections process. Behavioral Signals partnered with this Bank and applied its AI-Mediated Conversations agent-customer matching technology towards maximizing the effectiveness of their Call Center.
AI and Finance
Financial institutions are leveraging AI systems in their contact centers for improved efficiency in delivering service to customers, helping them engage the customer uniquely. The ability to route and measure agent-customer interaction offers not only a higher probability of achieving the desired result, be it a sale or collection, but also insights on how AI is impacting the whole communication process.
Behavioral Signals proposed a model to optimize the call centers' outcomes by using machine learning techniques to route the caller to the best-matching agent. By creating agent and customer behavioral profiles, from their past audio interactions, we were able to create a predictive model on which agents' skills and overall behavioral traits during the calls are best suited for the specific customer in order to achieve the desired result.
From Voice to Revenue
The solution was deployed on Live-Data in a champion/challenger setup demonstrating a significant return-on-investment with an actual increase of active debt restructuring applications by 20.1% in total. On top of that, this improvement was essentially achieved with 7.6% fewer calls (Right Party Contacts), leading to additional cost reductions. In absolute numbers, these results actually correspond to approximately $7.5M USD of additional restructured debt for the Bank over the course of this evaluation and a potential $300M USD annual upside.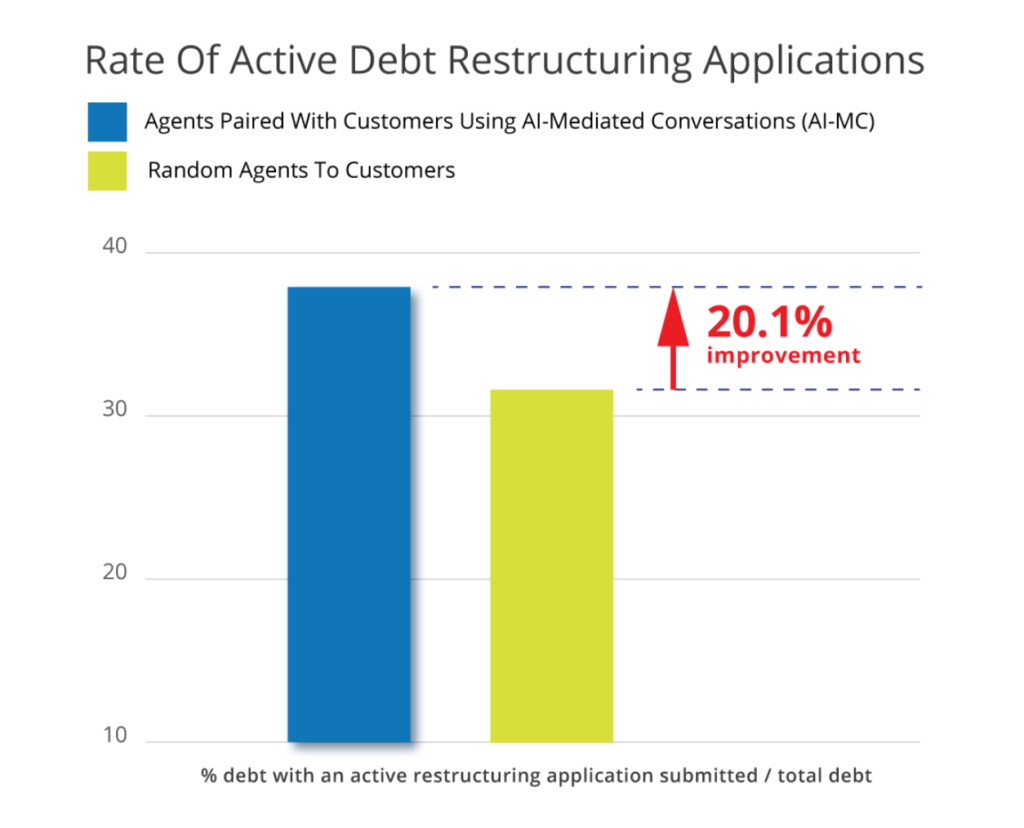 Digital Transformation in Banking
Contrary to a common concern, this drastic improvement of collection outcomes did not compromise the customer's satisfaction levels. The Bank noted that these interactions have been smoother than average with the majority of interactions rated very high by the Bank's QA team, clearly underscoring an improved ability of the agents to build rapport with their clients. Furthermore, these interactions provide excellent examples of successfully-handled interactions that can be used in training/ coaching of new and existing agents, thus improving the performance of the call center as a whole.
The Bank is extending the scope of cooperation with Behavioral Signals to deploy the AI-Mediated Conversations (agent-customer matching) application to the entire debt collection team along with other applications, to improve the efficiency and performance of its call center.
Find further details here.