Art Shaped AI : Envisioning Our Digital Futures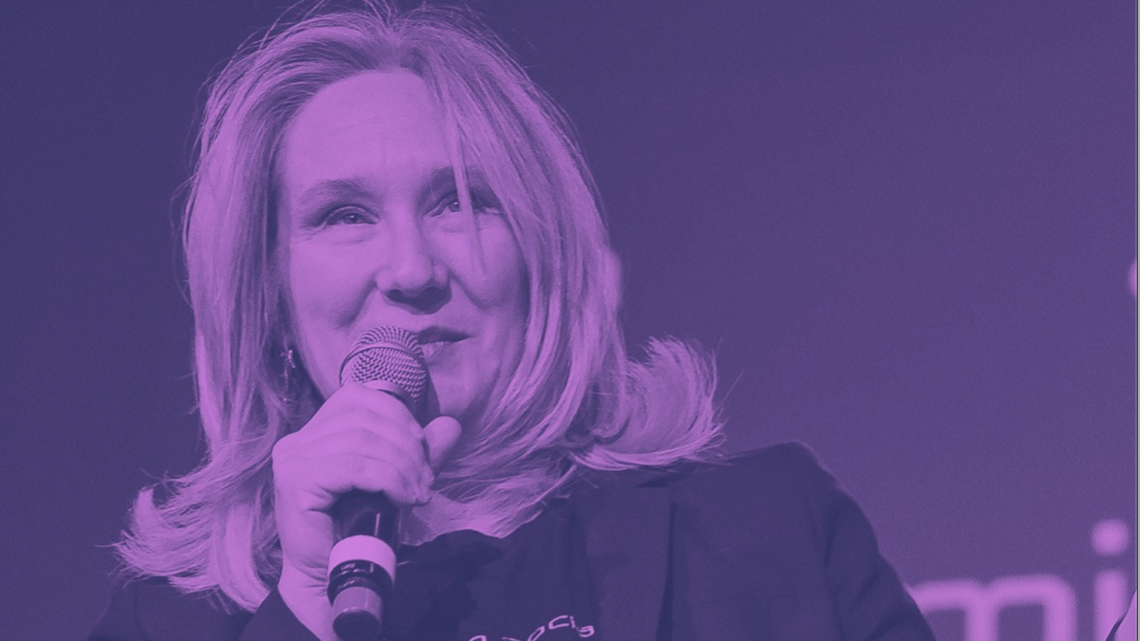 Algorithmic art is a mirror of the digitized expression of humanity, but it is also media that can deliver information and listen to feedback about artificial intelligence's complex ethical implications. We view algorithmic art as a channel through which we can engage in dialogue and shape inclusive digital futures.
Ethical guidelines on the development and governance of artificial intelligence (AI) require accountability, fairness and transparency. AI Impact Alliance invites citizens and leaders to take a closer view at the latter, and explore how the arts can be a tool that makes AI more transparent. The medium to achieve such a crucial yet ambitious undertaking is a platform unique in its design to empower transdisciplinary art-based research & dialogue on AI Ethics.
Transparency: Beyond Explainability
Our premise is that transparency goes beyond the ability to explain algorithmic results.  Automated decision-making systems can have a dramatic impact on an individual's or communities' well-being and safety through surveillance mechanisms, biased algorithms and so on. Explainability is without a doubt indispensable, but it is not the only critical element of transparency in AI.
AI will impact everyone, and therefore everyone needs to be part of ongoing and upcoming choices, especially society's most vulnerable and underrepresented citizens. Coordinated and strategic efforts must be made to facilitate the understanding of AI's ethical, social, legal, cultural, economic and political implications in order to reach inclusive and sustainable digital futures. To this end, we ask the key question: What are the most effective means of informing and engaging citizens in digital governance, supporting an independent narrative on AI, improving data and AI literacy, building trust while ensuring a democratic deployment of AI? Below we argue that the arts offer effective, creative, and innovative channels that can help shape inclusive and diverse perspectives on AI and introduce the Art + AI Platform.
The role of the Arts in a transparent and democratic governance of AI
Artists have the ability to increase the ability of citizens to make informed choices, and research has shown that in order to implement legitimate AI policies, we need 1) a large number of citizens, 2) a diversity of perspectives, and 3) an understanding of the implications of the science or technology involved. Recent policy recommendations from the United Nations underscore the important role of civil society and the arts in sustainable and ethical digital governance.
Immersive art forms not only offer a safe space to explore critical perspectives of ethical and social dimensions of new technologies, but also provide the participant a "capacity for intervention".  Research has shown that this capacity increases engagement on important social issues, such as Sustainable Development Goals. 
A case in point concerns gender bias in AI. For instance, why do AI-generated images interpret the words "women," "beauty," and "imperfect" as an image resembling a "pear"? We use this initial art piece as a launching pad to explain how data is annotated, how labelling affects the results (algorithmic literacy) and explore how we can impact the resulting semantic visual representations of gender and beauty? The Art + AI Collective run by AI Impact Alliance and a women-led team recently launched a project called inviting others to join us because we believe that "The Missing Pixels Tell a Different Story".
Building on previous critical curatorial practices addressing the impact of a gendered digital gap on digital trust and the ethics of AI, and drawing upon algorithmic visual art research, my recent work aims to illustrate how women can intervene in an opaque automated process to make it more transparent. Collaborators' expertise ranges from various artistic disciplines to Human-Computer Interaction, Natural Language Processing, Politics of Peace, International Development, Responsible Data Labelling and Creative Technology. Together, our design ensures visitors of the virtual installation can interact with the visual results, and feel engaged in the complex issues AI presents. If this is interesting to you, please read on.
Art + AI: Transdisciplinary Art-Based Research & Dialogue on AI Ethics.
The Art + AI Platform includes a collective, residencies, a safe space for transdisciplinary art-based research & dialogue on AI ethics. Space serves to explore innovative uses of Algorithmic Art as a tool for AI ethics, to reduce social-economic inequalities, to promote human rights and to achieve the United Nation's 17 Sustainable Development Goals. AI Impact Alliance's deep and global network comes together to support and enrich a program that allows participants to deepen an interdisciplinary understanding of AI, and its ethical, social, cultural, political, legal and economic implications.
Call for Projects / Residencies: Through residencies and call for art projects, AI Impact Alliance's collective of artists curators and AI experts will be invited to self-direct their own program to deepen their research and network of collaborators. Artists, curators and AI/Data experts will be able to deepen their research and creation focus, as well as their network of collaborators. Participants can :
·  learn more about the applications of AI in the arts and culture sector.
·  exchange with other curious people, experts and non-experts in AI, art, curatorial practices, etc.
·  have constructive exchanges and editorial support for AI projects/grant applications
·  network and find complementary specialized partners for their projects.
The Art + AI Platform will share the results of the resulting projects, including interactive, immersive experiences, web-based application, and when the situation permits in public spaces.
Our commitment to inclusion and diversity: Diverse and inclusive spaces of shared knowledge are critical to ethical and responsible AI. Accordingly, the Art + AI Platform will promote projects that demonstrate the potential to explore issues such as bias, cultural appropriation, balance of power, inclusion, social justice, or other human rights issues. Projects that engage with citizens/stakeholders that are less heard in AI, and augment these voices, will be prioritized.
For more info, please visit AI Impact Alliance or contact me through this contact form.
Biography
Lawyer, certified mediator, inter-arts curator and artist, Valentine Goddard is the founder and executive director of AI Impact Alliance, an independent NPO whose mission is to facilitate an ethical and responsible implementation of artificial intelligence. It brings together experts from complementary sectors and disciplines in relation to the study of the social, political, legal and ethical implications of AI. Its workshops, consultations and training help organizations identify data strategies and AI solutions that increase their beneficial social impact and design action plans to avoid the risks associated with implementing applied AI solutions. It produces the annual conference AI on a Social Mission and the national Art Impact AI program, both of which work year round to ensure an inclusive social dialogue on AI and the participation of civil society in the governance of AI. It is also the producer of the Art + AI platform and residencies, a transdisciplinary art-based research&dialogue space on AI ethics.
She is a member of the United Nations Expert Groups on The Role of Public Institutions in the Impact of New Technologies, and a Socially Just Transition Towards Sustainable Development. Ms. Goddard sits on several committees related to the ethical and social impact of AI, contributing to public policy recommendations, while being regularly invited to speak at international conferences. Her recent work is focused on how the arts and cultural sectors can foster renewed perspectives of digital futures, support the development of legitimate AI Policies, and shape AI's development and governance. She is also a consultant for large cross-sectoral stakeholders' research initiatives regarding data and AI governance.  
In her multidisciplinary and applied approach to AI ethics, she places special emphasis on human dignity, having initiated throughout her career cultural and social mediation projects for human rights education. She is a board member of the Montreal Museum of Fine Arts.